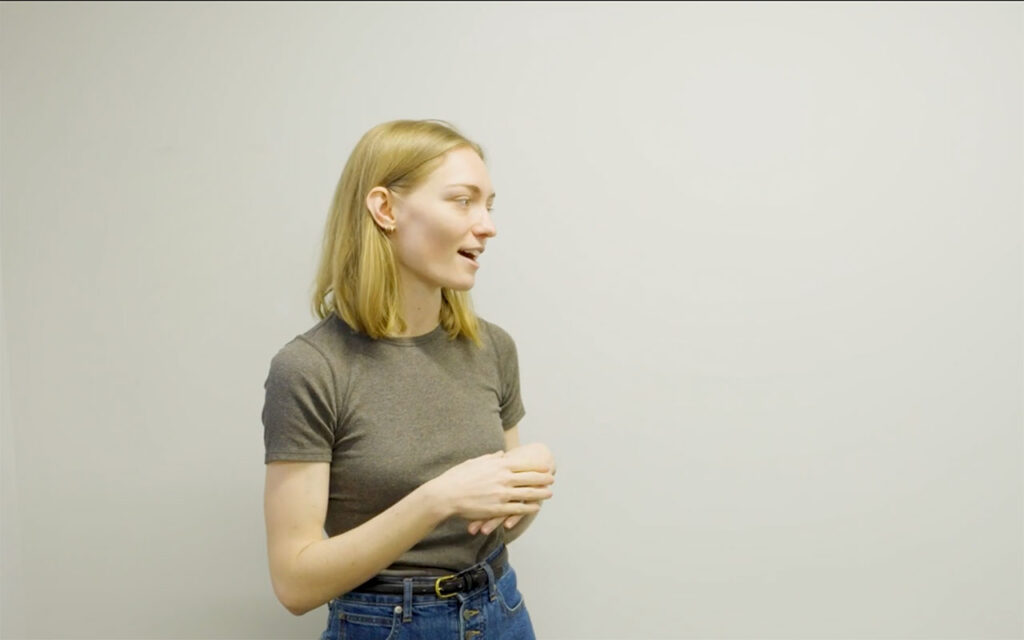 Bebe LeGardeur, a manager on the Business Development team, joined Public Works Partners two weeks before New York City went into lockdown. Between then and now, Bebe has worked closely with Public Works' senior team to build our firm's thought leadership, connect with our social media community, and align our services to the City's needs in response to the pandemic. She also found ways to authentically connect with her peers and colleagues, which she used to influence our company culture and the direction of our brand identity. Bebe is heading to the University of California at Berkeley this fall to pursue a master's degree in city planning. Before she departs, below are her thoughts and reflections on what it is like to work at Public Works Partners. 
1. What is your current role at Public Works Partners?
I'm a manager on the Business Development team. In this role, I do everything from graphic design to strategy development to marketing. The bulk of my work focuses on developing proposals, which involves collaborating with the experts on our team to design innovative approaches to projects that advance our clients' goals. This includes identifying activities that will achieve the desired project outcomes, thinking through timelines, building partnerships, developing budgets, and lots of project management. Aside from proposal management and coordination, I also manage the firm's marketing efforts, which include overseeing the development of presentations, our social media strategy, and written content, like thought leadership pieces and articles for our blog. 
I was the first person in both of my roles at Public Works, Business Development Analyst and Business Development Manager. Given this, I helped to define what these roles look like. I figured out the best processes for accomplishing tasks, documented and refined roles and responsibilities for different members of the Business Development team, and supported planning around the growth of the team.
2. Why and when did you join Public Works Partners? 
I joined Public Works as an Analyst on the Business Development team in February 2020. I was drawn to Public Works because I knew I wanted to learn more about urban planning and government operations, and it was clear that Public Works was working right at that intersection. I also appreciated Public Works' commitment to its values and doing good in the communities we work with. 
3. What are some of the projects that you have worked on at Public Works? 
There are two projects that stand out to me. First, over the past few months, I helped lead the development of our refreshed brand. We updated how Public Works presents itself, its values, and its expertise to the world. This was a rewarding and fulfilling experience because I got to bring together my love of visual design and writing with the expertise synthesizing the areas in which Public Works works and our unique ability to develop solutions for clients that I've built over the past few years in my role. It felt like a fitting culmination of my time at Public Works. 
Secondly, I think of the proposal development process for our ongoing work leading the PACT Resource Team as a kind of turning point in my time at Public Works. This was a major undertaking, and I was responsible for coordinating the whole response, which included working with subcontractors, collaborating with senior staff to develop strategies for achieving the goals of the program and pulling together the disparate elements of the proposal into a cohesive, compelling package. This was a real test of my project management, design, communication, writing, and editing skills, and it ultimately gave me the confidence to take on a more managerial role within our team. 
4. How has the team culture at Public Works impacted your time here? 
I'd say the culture at Public Works is what makes it stand apart from other consulting firms. Everyone is passionate about what they do and invested in doing the best job they can to support our clients. The fact that so much of the work we do has real and fairly immediate impacts plays a big role in how the team approaches their work each day–Public Works has built a team of people who are compassionate and committed to learning. 
5. How has your Public Works experience shaped your graduate school interests?
Getting to see the interdisciplinary nature of urban planning work first-hand solidified my interest in urban planning. 
6. What skills did you learn and hone while working at Public Works Partners? How will these skills help you in your graduate studies and future careers?
I have learned so much through my time at Public Works. The skills that stand out to me most are softer skills, like learning how to communicate effectively, how important it is to ask questions, how to manage projects, and how to be a good team member.  In addition, I was often learning on the job, which has given me a real sense of confidence when taking on new challenges.
7. What does working at Public Works mean to you?  
What it means to me is that you get to work with interesting, invested, and thoughtful people on projects with real-world implications. 
8. During your tenure at Public Works, is there anything you would change?
Starting just a few weeks before COVID hit was a real downer – I wish I could have spent more time in the office with the team!