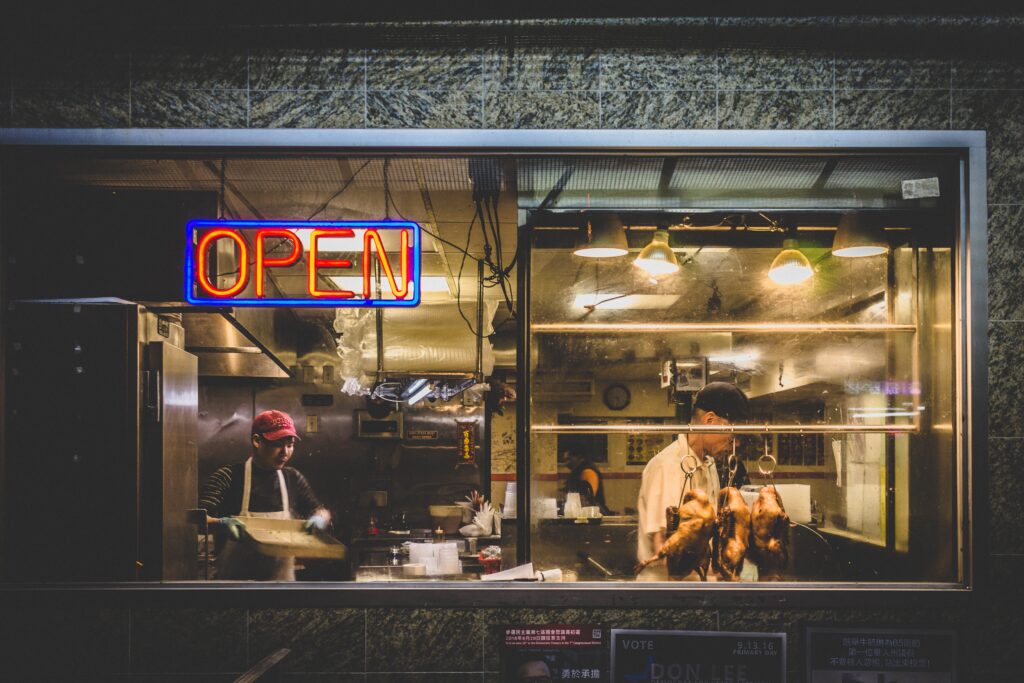 Imagine a small biotech lab moving into an empty storefront on the same block as your local diner, or a VR gaming and amusement center popping up next door to your Midtown office building. With the recently announced City of Yes for Economic Opportunity initiative, these modern streetscapes may soon be a reality for New York City's residents.
City of Yes: A Review 
On June 14, New York City Mayor Eric Adams and Department of City Planning Director & City Planning Commission Chair Dan Garodnick made public their proposed zoning text amendment, dubbed the City of Yes for Economic Opportunity, aimed towards reducing the burden of complicated and outdated zoning regulations on businesses. The text amendment intends to "support new and growing small businesses, create family-sustaining jobs for New Yorkers, and promote an inclusive and more equitable economic recovery for the city."
The amendment's eighteen proposals are organized under the following policy objectives: (1) allow more businesses to locate near their customers; (2) support growing industries; (3) foster vibrant neighborhoods and commercial corridors; and (4) give businesses more clarity and predictability. Noteworthy proposals include allowing small-scale clean manufacturing to locate in non-industrial commercial zones, eliminating prohibition-era bans on dancing, permitting corner stores to open in low-density residential areas, and possibly (and most controversially) setting the stage for a small number of casinos to operate within city limits..
Why Say "Yes" to City of Yes?
As the city continues its post-pandemic economic recovery, business owners have been forced to rethink "how they use space, where to locate, and how they function in the face of changing consumer preferences and economic conditions." However, as businesses have continually adjusted to a changing city, zoning regulations have lagged behind — remaining largely untouched since New York's first Zoning Resolution in 1961.
Zoning in NYC: A Very Brief History
In the early 1900s, New York City experienced a period of immense population growth and development. New steel frame and elevator technology allowed for taller buildings, tenement residences sprung up near centers of employment, and the city's streets, which had long staged an intricate dance between streetcars, horse-drawn carriages, pedestrians, and cyclists, were just beginning to reckon with the personal automobile. 
To help protect residents from the more unsavory impacts of these developments, the first resolution on zoning and land use passed in 1916. Twenty years later, the City Planning Commission was chartered, which has since led efforts to organize the city into commercial and residential zones, regulate building heights, and ensure ample public space. 
Another significant transformation in planning trends occurred by the middle of the 20th century. This era witnessed a shift towards decreased density and a growing preference for "tower in the park" style residential complexes, along with an increasing emphasis on car-centric urban planning. These policies had several unintended consequences: privileging car ownership led to increased congestion and more isolated, unwalkable communities, while the introduction of "tower in the park" developments disrupted vibrant streetscapes and led to the creation of public spaces that were often undesirable or impractical. Although certain zoning text amendments have been introduced since the passing of the infamous 1961 New York City Zoning Resolution, many antiquated, anti-urban regulations persist today. 
In light of this disparity, proponents see the amendment as a common-sense and long-overdue solution. "One-in-nine businesses in New York City started in the last year," says Commissioner of NYC Department of Small Business Services Kevin D. Kim. "These future-forward zoning changes will help them expand their services — and open new storefronts. From more diverse and dynamic commercial corridors to revitalized storefronts and more comedy shows at bars and restaurants, there are dozens of reasons for business owners and all New Yorkers to celebrate these reforms."
As a civic-minded firm, we at Public Works Partners believe that any policy proposal should be subject to a certain amount of healthy scrutiny. It is with this perspective that we examine the City of Yes for Economic Opportunity initiative — fundamentally, this initiative is about making it easier to do business by reducing bureaucratic red tape, allowing businesses to operate in more diverse locations, and activating vacant storefronts and underused commercial corridors.
However, in a city where investment, development, and the improvement of public services often coincide with increased costs and the potential for displacement, it becomes crucial to ensure that the interests of small businesses are effectively safeguarded amidst policy changes intended to spur economic growth. How, then, can we create an environment where small businesses remain resilient, thrive, and actively participate in the city's economic transformation?
"Yes and…" Complementing the Initiative with Small Business Protections
It's possible to strengthen our city's economic recovery by making it easier for businesses to move and operate in new spaces while also limiting harm or displacement that historically has coincided with development and growth. Though no single policy or resource can serve as a silver bullet, local businesses have a variety of tools at their disposal.
A valuable starting point within the community is to engage with Business Improvement Districts (BIDs), chambers of commerce, and other local community groups. BIDs play a vital role in helping businesses market their services to the neighborhood and keeping corridors clean and safe, as well as with networking, and liaising between businesses and local government. Chambers of commerce, on the other hand, can provide strategic guidance on business development and accessing new customer bases. Local community groups can also provide valuable support by hosting events and strengthening the bond between businesses and their respective neighborhoods. Together, these community-based organizations create a robust support network for businesses, promoting their growth and enhancing their connections within the local community.
On the financial front, Community Development Financial Institutions Funds (or CDFIs) offer basic financial services, affordable credit, and investment capital that have historically been hard to access for low-income communities. According to the CDFI coalition: "From immigrant guilds of New York City's Lower East Side to the Prairie Populists of the late 1800s, to African-American communities forming the first community development credit unions in the 1930s, communities have sought self-help credit solutions because traditional financial institutions have ignored or abandoned them." CDFIs can provide small businesses with loans or offer assistance in purchasing equipment at affordable rates, fostering neighborly self-help and economic independence.
Policy can also play a role in helping local businesses continue to thrive as the economic landscape changes. For instance, neighborhood self-serving zones require new retail businesses to demonstrate that a significant portion of their customer base is drawn from the surrounding area. According to the Small Business Anti-Displacement Network (SBAN), "Such zones can work as anti-displacement tools by preserving existing community-oriented small businesses and helping to keep capital circulating locally." Additionally, policies such as rent control, harassment protections, legal support programs, and opportunities for businesses to purchase properties or form ownership cooperatives can contribute to safeguarding small business interests. This comprehensive approach addresses various challenges faced by small businesses, fostering resilience, and nurturing a thriving ecosystem that values the contributions of local enterprises.
What Next? 
Zoning, like many high-level policies, can be thought of as a blunt knife that cuts deep but without much precision — the knife that is City of Yes for Economic Opportunity has the potential to physically reconfigure the economic landscape of the city, creating some new winners and losers in the process. But in a city known for taking a long time (and a lot of money) to get things done, for many, this initiative is a happy departure from the norm in the face of climate change, the post-pandemic economy, and increasing costs of living.
When we talk about City of Yes within the context of economic recovery, development, and small business support, it becomes clear how many tools and resources are available to ensure that businesses can thrive and serve their communities, even surrounding policies evolve. By embracing comprehensive strategies and making use of the support systems at our disposal, we can empower businesses to continue to contribute to the dynamic fabric of our evolving city.