TEAM UPDATE
Mario Gutierrez Joins Public Works Partners as Senior Manager
Public Works Partners is pleased to welcome Mario Gutierrez as a Senior Manager on the Client Services team. In this role, Mario will lead strategic planning, program development, and capacity-building projects for our nonprofit and government clients. Mario joins Public Works from the New York Legal Assistance Group (NYLAG), where he played an instrumental role in designing professional and leadership development initiatives, as well as overseeing NYLAG's government relations activities. Mario's expertise in financial empowerment enhances our firm's content knowledge and ability to advance well-rounded strategies for our mission-driven clients.  Please help us welcome Mario to the Public Works team.


RESOURCE
How to Leverage Public-Private Partnerships to Drive Economic Development
Municipal leaders are always looking for new ways to grow their economies – and in the midst of aging infrastructure and reduced tax revenue from the pandemic, that can feel like a tall order. As an experienced leader in building strong connections across the public, private, and nonprofit sectors, Public Works Partners Principal Melissa Lee, CNU-A, is adept at leveraging their individual strengths to deliver strong public infrastructure projects. These are public-private partnerships (P3s), and across the board they've become a popular tool to support economic development initiatives and critical infrastructure projects. Public-private partnerships work by leveraging the expertise and efficiency of the private sector with the public sector's vision for the community. In her latest article for American City & County, Melissa lays out the basics of this style of partnership, its benefits, and pitfalls, and describes strategies and considerations for pursuing P3 initiatives to support municipal infrastructure projects. These strategies were drawn directly from her work leading P3 initiatives in New York City and New Orleans. Click here to read the article.



OFFICE WARMING RECAP
Warming Up Our New Office: Drinks, Friends, Music, and Fun
We were delighted to open our new office to our friends and colleagues in celebration of our growth and recent brand refresh. FUN is one of our core values, and sometimes we just close our laptops to connect with colleagues over drinks, food, and house music. A big thank you to Catherine Louise Schubert for catering, to our photographer Anais Conde for capturing the memories, and to Gant Johnson for supplying us with great music all night long. Check out our social media to see more photos! @WeArePublicWrks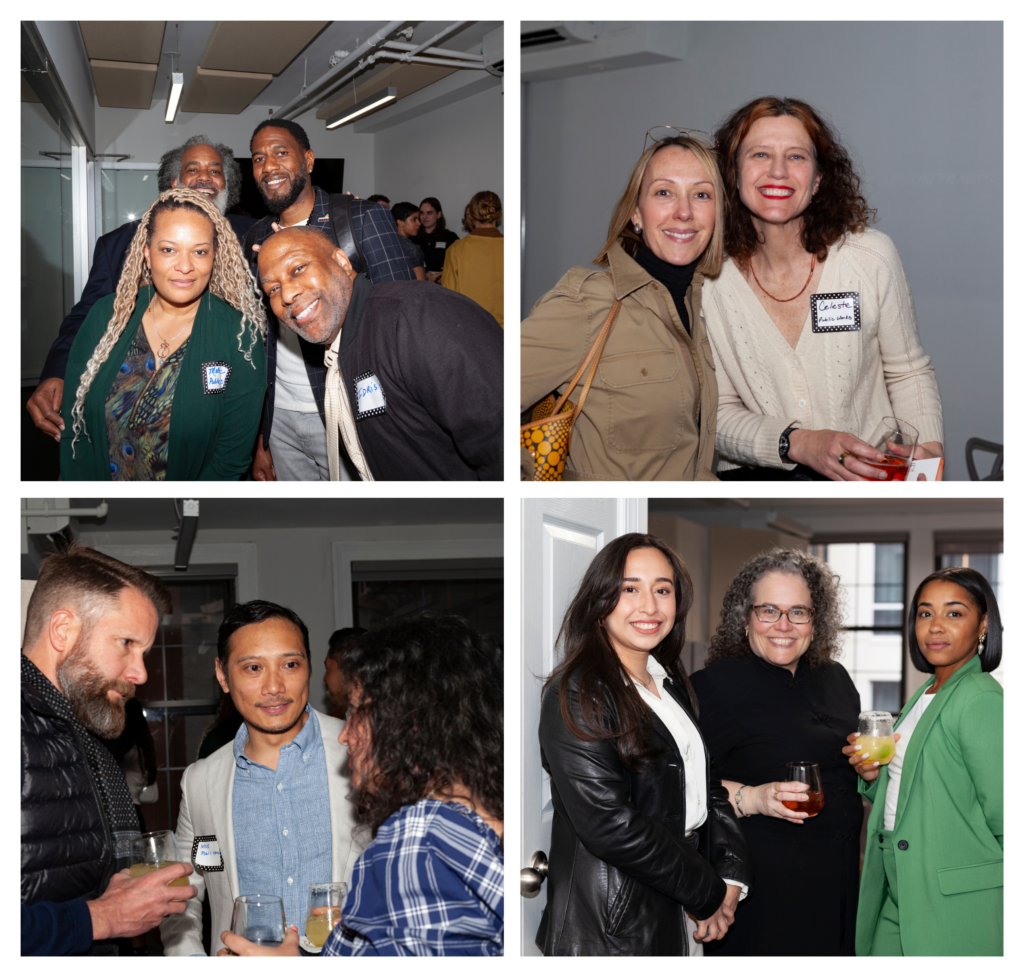 ANNOUNCEMENTS
Public Works is Heading to Toronto
Melissa Lee, a member of the Urban Land Institute's Resilient Land Use Cohort, is in Toronto for the ULI's 
2023 Resilience Summit
 and 
Spring Meeting
. As part of the Resilient Land Use Cohort, Melissa and her peers inspire implementable action towards climate adaptation and resilience in cities across the country and share best practices with the broader ULI community. Over the past decade, Melissa has been involved with ULI Louisiana and Sankofa Community Development Corporation to identify catalytic opportunities that can enhance resilience and equitable community development in New Orleans' Lower Ninth Ward. For the 2023 Resilience Summit, Melissa and her cohort are sharing their experiences from their on-the-ground work in local communities that have experienced the effects of climate change and the strategies that build resilience with attendees.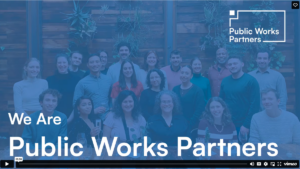 Why #WeArePublicWorks
It's an exciting time to be part of the Public Works team. We recently refreshed our brand to better align it with who we are today, redefine our values, and dig in on our current areas of work and expertise. Curious? Let our 
teammates
tell you why 
#WeArePublicWorks
. 
Join us for OSW Drinks on May 23rd
We're excited to co-host the next NYC Offshore Wind Drinks at Pig Beach in Astoria. Join us for a night of networking and fun on May 23rd, 6-9pm. Reserve your spot 
here
.