Bigger Budgets Citywide Mean New Opportunities for Lasting Impact
The 2022 New York City budget, bolstered by American Rescue Plan funding and higher than expected tax revenues, means new opportunities for NYC agencies and service providers. The trick, though, will be to make sure that the momentum the budget brings lasts after the flow of funding recedes. By intentionally incorporating lessons learned from the pandemic and building strategies to promote equity and sustainability into day-to-day operations, the City can make sure that initiatives like curbside composting and well-maintained public parks are protected in future times of uncertainty.
What We're Doing

Apprenticeships for the win
We had a great time discussing the power of apprenticeships at NYATEP's Fall Conference through the lens of the Hostos Community College Division of Continuing Education and Workforce Development Community Health Worker Apprenticeship. The conversation was packed with useful tips, insights, and success stories. Sad to have missed it? You're in luck! We're bringing the team back together to further explore how apprenticeship programs engage employers, promote employee retention, build technical and advocacy skills, and provide a pathway to education. Join us on November 16th at 12 PM for a free lunch and learn discussion.

Calling all civic-minded storytellers
We're growing our Business Development team, and we need your help! We're searching for a skilled storyteller who is fascinated by public policy and has strong marketing analytics chops to join our team as an Analyst. This is a dynamic role with lots of exposure to the ins and outs of all sides of Public Works' work. Check out the job description and help us spread the word!
We've Grown
Public Works is growing our capacity and areas of expertise. We're excited to announce that three new team members joined us in the past month, bringing expertise in business operations, policy, project management, research, and analysis. Please join us in welcoming them.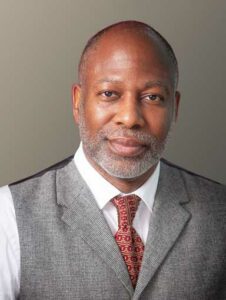 Idris Mignott comes to Public Works as our new Senior Manager of Business Operations after a career dedicated to creating strategy, solutions, and campaigns to advance business development and philanthropy objectives across platforms and sectors. He will be focused on identifying new opportunities, processes, and solutions that prioritize business strategy while supporting the Public Works team and our clients.
Josh Prywes will support the client services team as a Manager leveraging his experience in policy making, strategic planning, program evaluation, and project management.
Jake Markey joins Public Works as an Analyst, where he'll support the client services team with research and analysis.
One More Thing
Have strategic planning in mind? Check out our latest article on Nonprofit Pro.