A better world starts with better neighborhoods.
Today, we are putting forward a fresh look that showcases our current work and passion for building a better world. We've grown in many ways since 2019, when we last reviewed how we present ourselves to the world: we've built our capacity to do good in and for communities, we've expanded our areas of expertise, and we've grown our team. Our updated branding reflects this growth and positions us to better take on the new challenges to come.
It also, we hope, enables you–our colleagues, clients, partners, future team members, and supporters–to better find yourselves in the work that we do. The new website and descriptions of our areas of expertise, approach, service offerings, and guiding principles were each developed to communicate how we can work with organizations like yours to collaboratively advance your goals.
While we've made some changes, who we are at our core remains the same. We are committed to blending our urban planning and management consulting expertise to create systems and spaces that build stronger communities and advance equity, increase access, and promote diversity. Our branding process reflected these values. We pursued a firm-wide strategy that brought together insights from across disciplines, titles, and backgrounds and thoroughly examined our goals and ethos as a firm. The image we're presenting today is a reflection of the many different perspectives that make Public Works thrive.
Our new look reflects our current work. Our logo makes visible the arenas our work impacts: parks and open spaces, transportation and infrastructure, and dense urban spaces.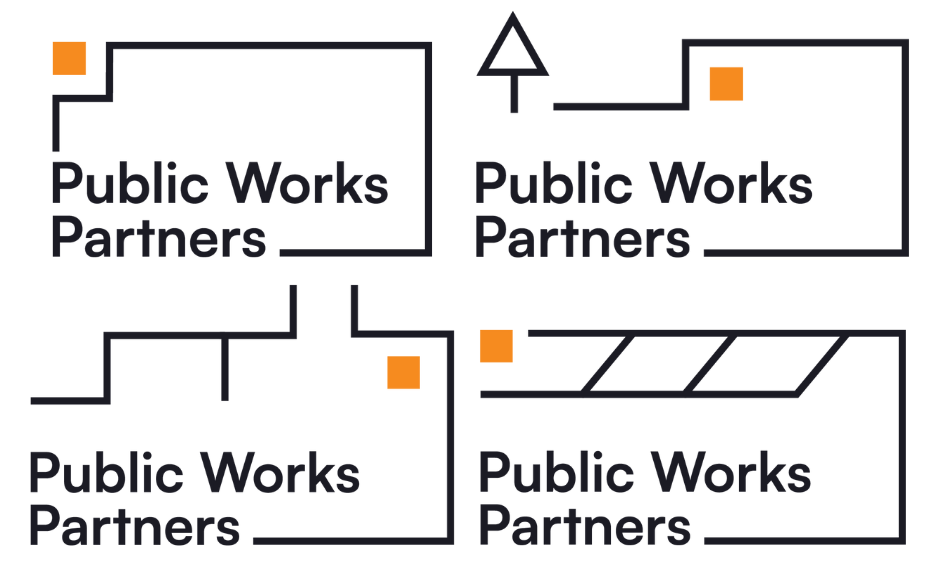 We're sticking with our signature orange for the long haul, but we did make a few other updates to our color palette to introduce a sense of fun, promote accessibility (a central theme throughout this process), and create an overall brighter and friendlier scheme. Our new website reflects the fresh and exciting ideas we bring to our work and puts the focus on what our team can do for you.
We invite you to explore our new website, where you can see these changes in action.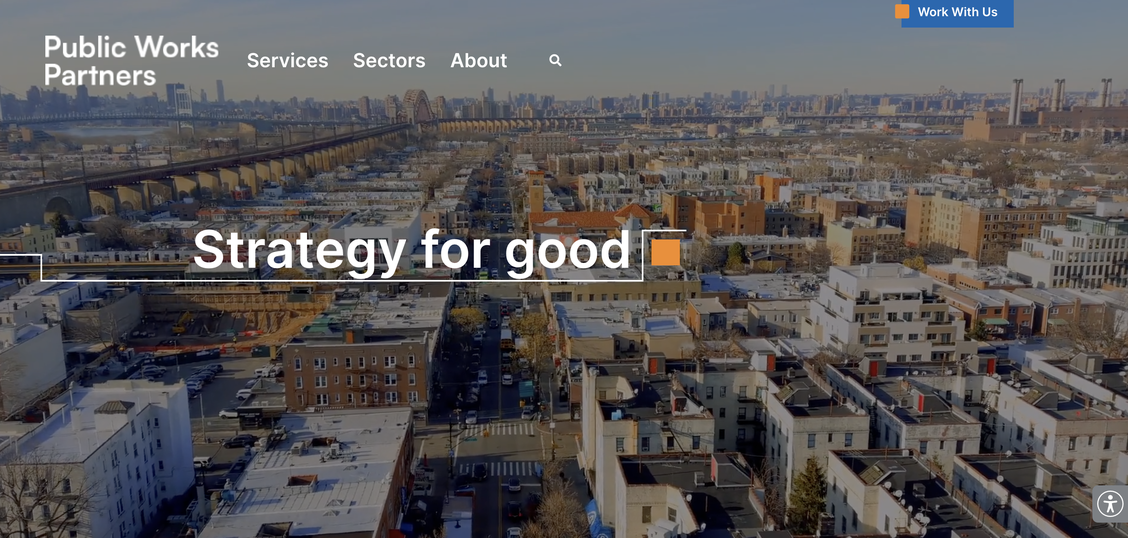 Thank you to the team at Blenderbox for spearheading the brand refresh process and the team at A Great Idea for all your hard work bringing the brand guidelines to life through the new website! And thank you to True Film Production for making our movie-making dreams come true.
As we embark on this next chapter, we carry with us the belief that a better world starts with better neighborhoods. We're excited to take on new challenges, advance innovative ideas, and collaborate for real-world solutions to continue to make better neighborhoods a reality.